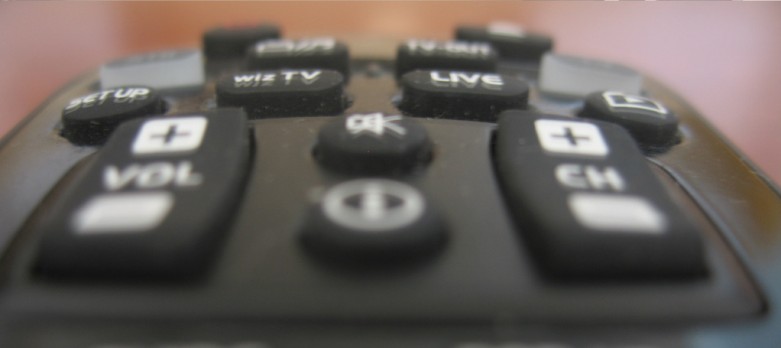 Creators of Color Ditch Cable for the Internet
Imagine stopping by Barnes & Noble to pick up a book for your niece. You search around for a book by a woman of color. When you finally choose one, the store insists you buy 11 other novels along with it. It's a great value, the salesclerk assures you. A dozen books for the price of five!
But you wanted only one. You leave, dissatisfied, determined to find what you want somewhere else.
This scenario may seem absurd, and yet this is essentially how the cable television system operates, as Free Press President and CEO Craig Aaron pointed out in a recent interview.
To pad profit margins, cable programmers bundle their services so distributors are forced to buy channels they don't want. Distributors pass these bundles (and their prices) on to consumers, who fork over cash to pay for channels they have no interest in watching. To make matters worse, programmers and distributors are often owned by the same company, working together instead of each competing for their own interests.
Many cable companies claim that when they sell channels in bundles, they can use the profits to subsidize channels with more diverse content that appeals to underserved communities such as women and people of color.
But in reality, corporations have used bundling to favor their own programming and wind up crowding out diverse and independent voices from the channels offered on the basic tier cable service.
In response, many people of color have turned to the Internet to distribute their content. Co-creators Julia Grob and Yamin Segal spent several weeks in Hollywood trying to sell networks on their show East WillyB, often described as a Latino Cheers.
"After multiple meetings we were told 'we like what you are doing, but you are a year ahead of us,'" said Grob. "Instead of waiting, we decided to release the pilot season online." Fans of the show helped Kickstart East WillyB into its second season.
Issa Rae felt that her popular Web series The Misadventures of Awkward Black Girl filled a void created by traditional media. "There are no quirky black comedies out there," she said.
The few shows that make the cut for cable often reinforce existing cultural stereotypes. When it comes to television's representation of Asian Americans, "it's either the violin-playing nerd or the martial arts master," said Eugene Choi, executive producer of the YouTube reality show K-Town.
As creators of color have sought refuge in the Internet, so have viewers. Recent Nielsen reports show communities of color are watching online video at significantly higher rates per person than their white peers.
"One of the reasons Latinos over-index the Internet is because there is not a lot of entertainment on television that specifically targets our generation culturally," said Ruth Livier, actor and producer of the popular Latino Web series Ylse.
Women are also becoming a powerful force in the online video community, comprising the majority of users of both Netflix and Hulu. New shows like those on WIGS, YouTube's women's channel, are seeing huge success targeting what filmmaker Jon Avnet called online video's "most rapidly growing demographic." WIGS co-founders Avnet (Fried Green Tomatoes) and Rodrigo Garcia (Nine Lives) have called on their numerous Hollywood contacts to secure major talents like Julia Stiles and America Ferrera to star in their many intimate, fast-paced Web series.
This may seem like the beginning of a gradual movement from cable to online television, but the transition is far from inevitable. Cable companies are doing everything in their power to restrict online video competition, including blocking video-distribution apps and implementing data caps to make online video streaming more difficult.
This problem will not fix itself. We need to break free from the cable bundling model and make way for more diverse voices. We need to keep the Internet free, ensuring big open pipes that allow online television to truly compete with cable networks and prod them into their own competitive business model. Too many independent perspectives have been shut out.
It's time to let them in.
Original photo by Flickr user Geoff Stokes