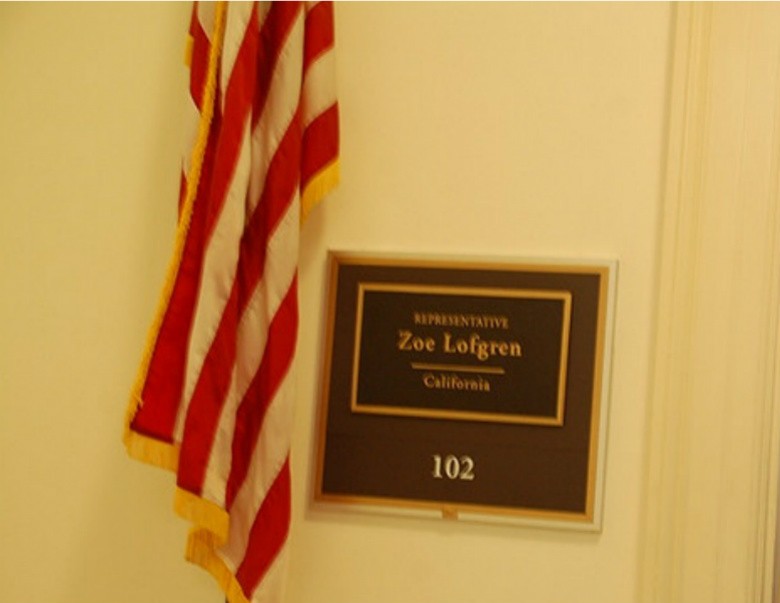 Free Press Activists Discuss NSA Spying with Rep. Lofgren
When I was growing up, I loved dystopian stories where the protagonists fought against "The Man." The omniscient but shadowy enemy was always all-seeing and all-knowing, a seemingly indomitable foe.
Never did I imagine that I would one day contend with our nation's own version of The Man: the National Security Agency.
 I recently helped organize the first of Free Press' many in-district meetings  about the NSA's surveillance programs. In these meetings, which we're holding with senators and House representatives throughout the country, we're pushing for the creation of a special congressional committee to investigate and reveal to the public the extent of this domestic spying. We're also asking for reform of the laws that have facilitated this surveillance.
The NSA's policies are unconstitutional — and they hinder activists' ability to collaborate and connect. When phone calls are monitored and emails are collected, it's impossible to move freely and organize.
Four Free Press members and allies from the ACLU and the Electronic Frontier Foundation recently met with Rep. Zoe Lofgren of California for a frank discussion about the NSA. Lofgren was sympathetic to their concerns and agreed that more must be done to rein in the agency's surveillance programs.
Rep. Lofgren has long been a champion of policies promoting privacy and digital freedom. She's co-sponsored legislation that would reform the FISA Act and has demanded greater transparency from the FBI and NSA. She also asked Attorney General Eric Holder and National Intelligence Director James Clapper to let U.S. companies release government requests for user data. At last week's House Judiciary hearing on the FISA court, she said, "This program has gone off the tracks legally, and it needs to be reined in."
And a couple of weeks after the in-district meeting, she teamed up with Rep. John Conyers to drum up support for  an amendment to block funding for the NSA phone-record-collection program. The amendment failed by a narrow margin of 217–205.
Momentum is building for change, so we have to keep moving forward. Interested in meeting with your members of Congress about the NSA programs? Click here to see if we have a meeting set up in your area. If we don't have something scheduled, you can plan your own meeting using resources we've created.
This is your chance to let your elected officials know exactly how you feel about domestic surveillance.
Original photo by Flickr user Andrew Feinberg