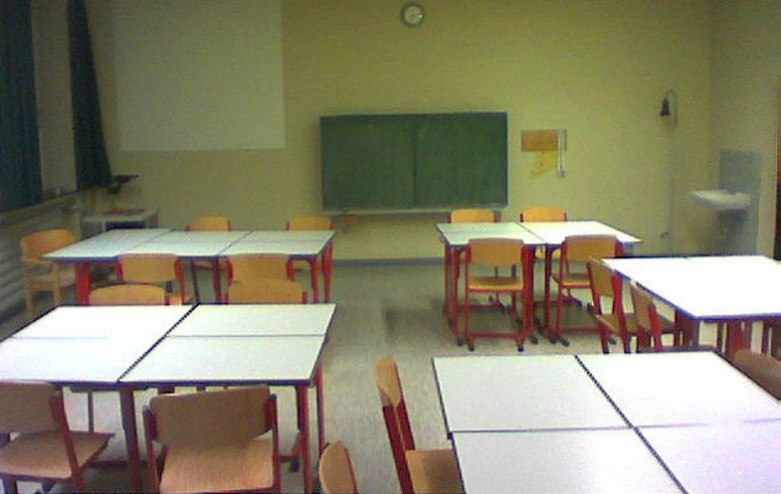 Dear Comcast: Our Schools Are Not for Sale
In the past year, Philadelphia has seen unprecedented attacks on its public education system, including the closing of 24 schools, layoffs of hundreds of teachers and counselors, and the elimination of libraries and art, music and sports programs.
For many months, Media Mobilizing Project (MMP), a proud member of Internet Voices for Freedom, has worked with the students, parents, staff and teachers these draconian city and state cuts have impacted. We recently released a video — Our Schools Are Not for Sale — that shows the struggle and the unity of our communities.
And we see a deep relationship between our right to communicate and our rights to learn, work, teach and thrive.
When Comcast worked to acquire NBCUniversal, it offered a strategically delayed Internet Essentials subsidized telecommunications service as a public service sweetener on the deal. Families with students who qualified for free or reduced-price lunch could apply while their children were in school. But as Salon reported, Comcast maintained the right to kick families off the plan and push consumers in an already-profitable $18-million-a-year program into paying full price:
But that isn't all. When the program ends, many of these newly acquired customers will become highly profitable full-price customers. Comcast reserves the right to bill Internet Essentials subscribers at the full-price rates if they are dropped from the program. A household can be deemed ineligible if it fails to submit the right paperwork, fails to maintain its Comcast account in good standing, moves and changes its address, or decides to upgrade its access (which many will feel the need to do because of the slow speeds offered).

Comcast plans to stop accepting new signups at the end of the 2013–2014 school year, and though it claims those receiving service through Internet Essentials will remain enrolled in the discount service plan as long as they meet the program's requirements, it will be telling to see how many families have been able to run the gauntlet.
Comcast pays limited taxes in Philadelphia, and has become an outsized actor in the conversation about what Philadelphia education should look like. To MMP and thousands of Philadelphians, Internet freedom doesn't mean just the freedom to consume Internet services while big companies profit off our families. Internet freedom means our voices are louder than those of companies that put profits over people. Internet freedom means winning the educational system we deserve. And Internet freedom means that stories like those found in our video are heard.
Read more about Comcast's crusade against public education.
And watch our video:
Our Schools Are Not For Sale from Media Mobilizing Project TV on Vimeo.
Original photo by Flickr user Hpeguk