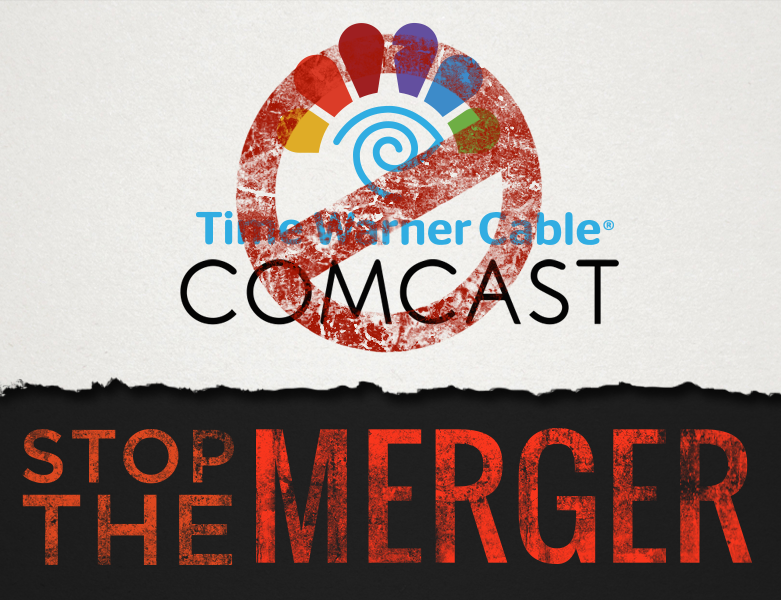 Hello, Philadelphia: Cast Your Vote Against Comcast!
People have had it up to here with Comcast, whose soaring prices and subpar service have propelled it to a second win as the worst company in America.
And if you live in the Philly area you have a great way to fight back: On Wed., May 21, you can join the rally outside Comcast's annual shareholders' meeting.
Here's the idea: While shareholders cast their votes inside, you can cast yours outside on whether regulators should bless the company's merger with Time Warner Cable. Then we'll all take our votes, put them in ballot boxes holding the 500,000-plus petitions opposing the merger ... and walk right into Comcast's meeting to hand them over to company officials.
Here are the details:
WHAT: The People Vote: Stop the Comcast Mega-Merger
WHEN: Wed., May 21, from 9:30–10:30 a.m.
WHERE: The Kimmel Center, 300 South Broad Street (at the southwest corner of Broad and Spruce)
RSVP: Click here to RSVP.
WHO: Organizers include CAP Comcast, Common Cause, Consumers Union, Free Press, the Media Action Grassroots Network and the Media Mobilizing Project.
Together we can show Comcast shareholders, regulators and consumers nationwide that it's time to put the brakes on Comcast's power.