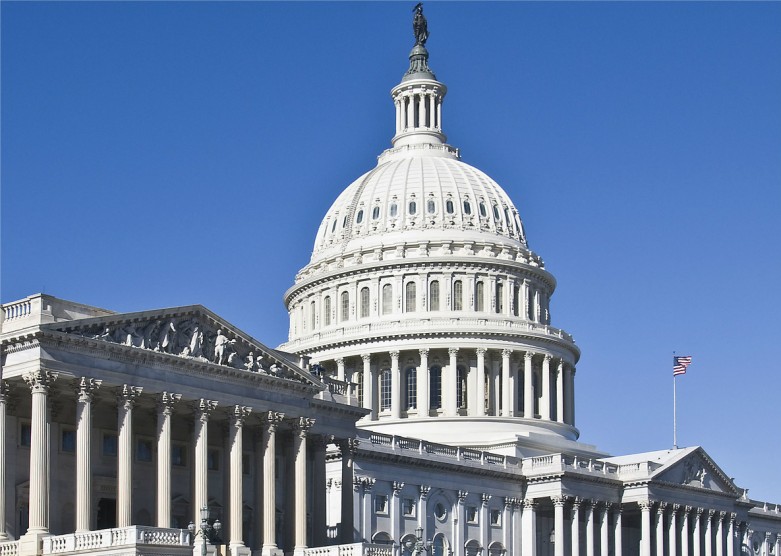 A Diverse Coalition Lobbies Congress to Stand Up for Real Net Neutrality
Believers who bear witness to their most profound convictions greatly help prevent the Web from becoming an instrument which … allows those who are powerful to monopolize the opinions of others.

— Pope Emeritus Benedict XVI
This was just one of the messages delivered to members of Congress as the Free Press Action Fund and our allies took Capitol Hill by storm this week. We brought in a wide swath of allies from across the country to show our elected officials how people outside the Beltway view the fight for Net Neutrality.
Our team, along with representatives from the ACLU, ColorOfChange, the Center for Media Justice, Common Cause, the Electronic Frontier Foundation, the Future of Music Coalition, the National Rural Assembly, the New America Foundation's Open Technology Institute and Public Knowledge, visited congressional offices all week. We were there to urge senators and representatives to call on FCC Chairman Tom Wheeler to do the right thing and protect real Net Neutrality. And doing the right thing means using Title II of the Communications Act to reclassify broadband providers like AT&T, Comcast and Verizon as common carriers.
Riding the momentum of last week's amazing Internet Slowdown — which at its peak drove over 1,000 calls per minute to the House and Senate — we met with the offices of more than 20 members of Congress to demonstrate the vast diversity of communities fighting to preserve Net Neutrality.
The Future of Music Coalition brought musicians Alec Ounsworth from Clap Your Hands Say Yeah and Rebecca Gates from the Spinanes to discuss how the loss of Net Neutrality would impact the music world. They explained how vital the Internet has become to musicians as corporate consolidation of radio stations has eliminated opportunities for even the most talented artists to be heard on the airwaves.
Rashad Robinson of ColorOfChange — a civil rights organization that focuses on issues impacting the African-American community — met with a number of offices. Robinson explained how Net Neutrality has empowered African Americans to shine a national spotlight on issues and stories the mainstream media would otherwise ignore or downplay, like the shootings of unarmed teenagers Trayvon Martin and Michael Brown, the controversial execution of Troy Davis and the growth of private prisons.
Edyael Casaperalta advocated on behalf of the National Rural Assembly. She argued that Net Neutrality is crucial for rural communities to remain economically and educationally competitive, and to have a voice and participate in the political process. She also explained that reclassification could enable programs like the FCC's Universal Service Fund to deploy broadband to America's most isolated regions.
Jeremy Gillula of the Electronic Frontier Foundation also joined our group. He explained that the alarming concentration of power in the telecom market has led EFF to come out in support of Title II reclassification. Net Neutrality advocates agree that online speech and content should remain outside the FCC's jurisdiction, but users need a clear pathway to get online. Gillula argued that ISPs must not become gatekeepers that control what people can say and do online — something that would stifle innovation and threaten our civil liberties.
Katherine Grincewich of the United States Conference of Catholic Bishops was there to lobby on behalf of communities of faith. She explained how churches and other religious institutions rely on the Internet to communicate with their congregations and reach out to prospective congregants. In addition to presenting the message from Pope Benedict, Grincewich delivered a letter supporting the open Internet signed by more than a dozen faith groups — including the Islamic Society of North America, the Presbyterian Church (USA), Trabajo Cultural Caminante and the United Church of Christ.
What a week! So how are we doing?
Well, in between meetings I checked in on a hearing where Chairman Wheeler was testifying on the importance of the Internet to small businesses. Wheeler said that Title II reclassification was "very much on the table" and acknowledged that blocking and interference from ISPs was a real problem. He cited instances where ISPs had degraded services for applications including BitTorrent, Skype and FaceTime. He also noted that while Net Neutrality rules and principles have been in place for the last decade, carriers have "continued to innovate [and] continued to invest."
The chairman is arguing our points now, and understands the need for strong rules. I'd say our message is getting through. But we need him to do the right things, not just say the right things. We need Title II for those strong safeguards to become a reality.
Original photo by Flickr user Ron Cogswell