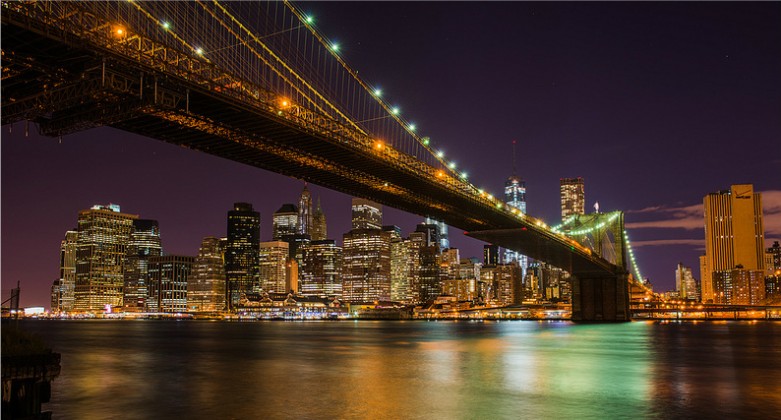 Fight for Real #NetNeutrality in Brooklyn
On Monday night Brooklyn will be at the center of the fight to save Net Neutrality and stop Comcast from taking over the Internet.
Fresh off the heels of our Net Neutrality rally in Texas, Free Press has teamed up with some allies to hold a speakout at the Brooklyn Central Library. New York Speaks: A Hearing on Our Rights to Connect and Communicate will give New Yorkers a chance to weigh in.
When FCC Chairman Tom Wheeler ignored our repeated calls for public hearings on his Net Neutrality-killing plan, we decided to take matters into our own hands. It's great that a record-breaking 3.7 million Americans submitted comments on Wheeler's proposal, but people deserve actual face-to-face time with the commissioners who have the power to save — or destroy — the open Internet. That's why we're organizing events in communities around the country: to give the public opportunities to speak out.
We've got some great participants lined up for the Brooklyn event, including Free Press President and CEO Craig Aaron, former FCC Commissioner Michael Copps, Etsy Policy Director Althea Erickson, poet Queen Godis, Rep. Jerrold Nadler, Kickstarter Communications Director Julie Wood and NYC Mayoral Counsel Maya Wiley. But the public is the true star here: For the bulk of the two-hour speakout, anyone who wants to share their stories can grab the mic.
We're livestreaming the event to magnify its impact — and then we're heading out on the road later this year for hearings in the Pacific Northwest, the Bay Area and Minneapolis.
We've invited Wheeler and the other commissioners to join us in Brooklyn, and we'll do the same for our upcoming events. We'd love to see the commissioners face the public; after all, the agency is supposed to serve the public interest. But we're moving forward with or without them.
If you live in New York, please sign up for our event — and if you can't make it, spread the word to your friends and neighbors. We need as many people as possible to push the FCC to do what it takes to protect our rights online.
UPDATE: The event was a huge hit; check out the video.
---
Original photo by Flickr user John Chandler