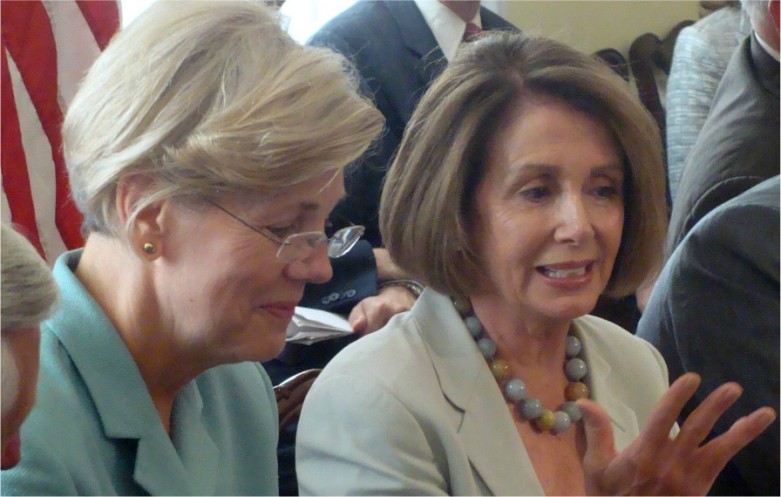 Lawmakers Tweet Their Support for Obama's #NetNeutrality Statement
#NetNeutrality trended on Twitter for a good stretch on Monday — all thanks to President Obama's bold stand in support of the free and open Internet.
Early Monday morning Obama released a video statement in which he urged the FCC to reclassify broadband under Title II of the Communications Act — which is the only way to guarantee real Net Neutrality.
Obama's expressed his support for Net Neutrality before, but this time was different. On Monday he made it all too clear that he isn't happy with FCC Chairman Tom Wheeler's half-baked, corporate-friendly approach to regulating the Internet. Nothing less than Title II would do, Obama said:
Net Neutrality has been built into the fabric of the Internet since its creation — but it is also a principle that we cannot take for granted. We cannot allow Internet service providers to restrict the best access or to pick winners and losers in the online marketplace for services and ideas. That is why today, I am asking the Federal Communications Commission to answer the call of almost 4 million public comments, and implement the strongest possible rules to protect Net Neutrality. … To do that, I believe the FCC should reclassify consumer broadband service under Title II.
Within minutes of the video's release lawmakers from all over the country echoed Obama's call for strong Net Neutrality protections. Here's what they had to say:
This fight isn't over yet. It's back to the drawing board for the FCC, and we need to keep the pressure on Wheeler and the other commissioners to do the right thing and reclassify.
We've never been closer to winning real Net Neutrality — call the FCC today.
Original photo by Flickr user Nancy Pelosi