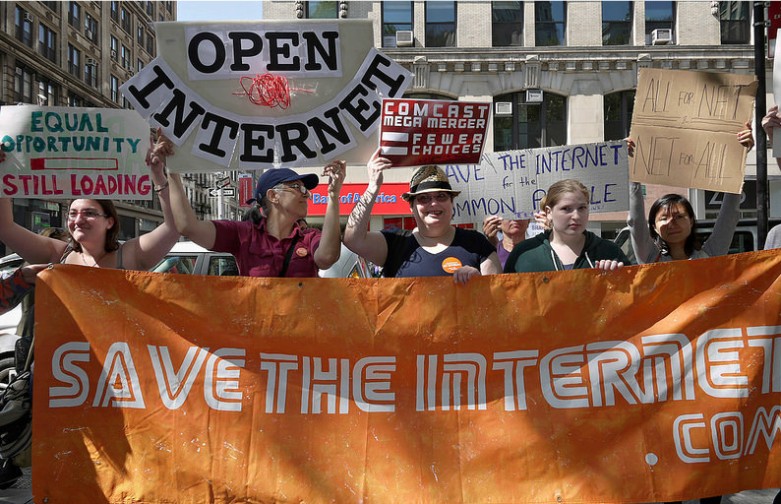 Step Aside, Folks: Free Press Members Are the Best
I don't want to brag or anything, but Free Press has the best activists and supporters.
And like virtually any other nonprofit you can think of, we're in the midst of our year-end fundraising campaign (not to mention a holiday Crowdrise challenge).
But unlike most other nonprofits, Free Press has never taken a penny (let alone a dime) from business, government or political parties. That means we wouldn't exist without the thousands of folks who chip in whatever amount they can to keep Free Press' work going strong.
We're thankful for the outpouring of support we've seen from people all over the country. A bunch of our members even went on GreatNonprofits.org to share why they think Free Press is worth investing in. Here's a sampling:
I support Free Press because they are powerful advocates for preserving independent news sources and keeping the Internet open. I'm a broadband activist working to bring high-speed Internet access to underserved rural communities in Western Massachusetts, so I especially appreciate Free Press' efforts to prevent major corporations from controlling Internet access. —Reva, donor

Free Press is doing some of the most important work of our day to make sure that the virtual public space of the Internet remains free, democratic and accessible to all. Their success is everyone's success. —Daniel

In a world of huge money in politics, media consolidation and government spying, it's imperative to have an organization that advocates for diverse media and Internet freedom. And as the media landscape changes, I appreciate that Free Press sheds light on the safety of the journalists who are so necessary for our democracy. —Becky S., donor

Free Press is the only charity I give to every month. The press is the only industry mentioned in the Constitution. Our press is in trouble, and that means our country is in trouble. Free Press fights for my right to know the truth. —Judy, monthly sustainer

During my time with Free Press I had the chance to talk with people all around the country and heard both impressive and appalling stories about the trials and tribulations of dealing with the telecommunications industry. Free Press does a wonderful job of mobilizing and empowering their many supporters. —Eric, former intern

Free Press does a top-notch job of exposing the behind-the-scenes machinations of the corporate media and protecting our rights to free, unadulterated information. —Julie, monthly sustainer
Support from amazing Free Press members like these is essential: Otherwise, Free Press wouldn't stand a chance against our many deep-pocketed opponents (AT&T, Comcast, Verizon — the list goes on).
All of our campaigns — for Net Neutrality, for press freedom, for privacy rights — are David-and-Goliath battles. We're a small organization, and it's no exaggeration to say that we couldn't do any of this without you.