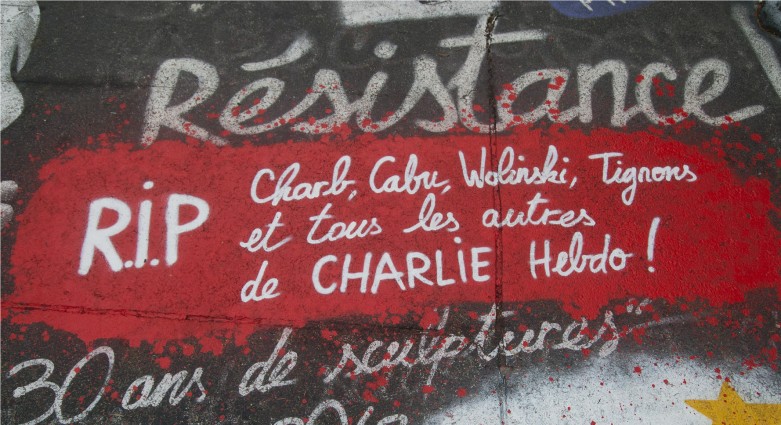 Deadly Times for Journalists Worldwide
Sixty-one journalists died on the job in 2014 — and of that number, 27 were murdered.
These are just two of the disturbing findings in the latest Committee to Protect Journalists report, which shows that we're in the midst of the "most deadly and dangerous period for journalists in recent history."
The ISIS killings of U.S. journalists James Foley and Steven Sotloff and the full-scale attack on the staff of Charlie Hebdo may have drawn the most ink, but these were hardly isolated incidents. Reporters today face threats ranging from censorship to surveillance to jail time to kidnapping to murder.
Life is particularly perilous for freelancers, who operate without any institutional support (let alone a steady paycheck). British freelancer Louisa Loveluck told CPJ Deputy Director Robert Mahoney that she couldn't afford to leave Cairo after she was attacked while covering the unrest in 2013. "Pay and security do go hand in hand," she said.
While journalists have long risked their lives to cover war and other conflicts, these days, as the CPJ report notes, they're often targets. "Insurgent groups no longer use reporters to transmit news," writes Mahoney, "but instead kidnap them to make news."
World Press Freedom Day is on May 3, and two of its longtime aims — safeguarding journalistic independence and commemorating journalists who died in the line of duty — underscore the many challenges reporters face. With both extremist violence and state-sponsored surveillance on the rise, a journalist's life isn't likely to get safer or more secure any time soon.
What has changed for the better is the degree of public engagement with these issues. Vigils were held everywhere from Moscow to Tunis to Rio de Janeiro in the wake of the Charlie Hebdo killings, and the #JeSuisCharlie hashtag went viral. But we shouldn't rely on tragedies to grab the public's attention — and we need more than a day to highlight the threats so many journalists face each and every day.
Original photo by Flickr user Thierry Ehrmann