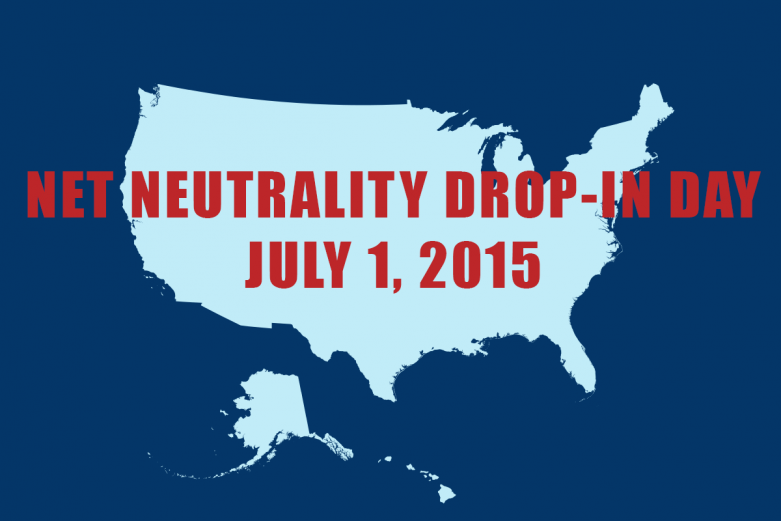 Net Neutrality Activists Take Local Congressional Offices by Storm
This week more than 1,200 people from all across the country made a trip to their local congressional offices to deliver a message: Don't mess with the Internet.
They were responding to a sneak attack on Net Neutrality buried deep inside a 158-page funding bill. That bill has to pass in some form just to keep the government running, so it's urgent that Congress scrap this language from the bill.
We at the Free Press Action Fund — in partnership with our allies at Demand Progress and the Media Action Grassroots Network (big shout out to Generation Justice!) — organized more than 1,000 people across the country to make visits during this week's congressional recess.
From Alaska to Arkansas, dedicated Net Neutrality supporters stopped by to drop off materials educating their representatives about this threat. We even heard from folks who showed up to find a closed office, but were undeterred and slid the materials under (or even taped them to) the front door.
Meanwhile, our staff in D.C. have been hard at work on Capitol Hill. By working together with our allies and our members, we were able to hit many more congressional offices than we could have on our own. We may not have as many lobbyists as the cable companies, but when we work together, we can cover a lot of ground.
Thanks to everyone who reached out to their local congressional representatives this week. And thanks to those who continue to raise their voices in support of a free and open Internet. We expect this bill will move to the House floor for a vote in mid-July. In the meantime, we'll keep you posted.
Check out more photos from the drop-in visits here.