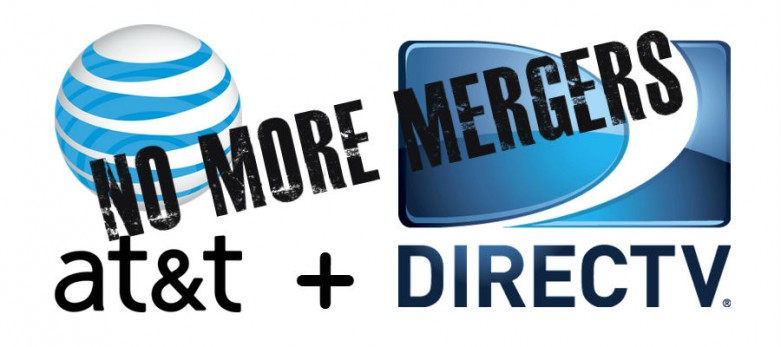 Why Approving the AT&T-DIRECTV Merger Is a HUGE Mistake
The FCC helped kill one bad merger earlier this year: Comcast's bid to take over Time Warner Cable.
But on Tuesday it moved toward granting a different deal that's also pretty awful.
FCC Chairman Tom Wheeler recommended approval of the AT&T-DIRECTV merger, touting conditions that allegedly benefit consumers. Based on the little we know about those conditions at this point, they will do little to offset the deal's many harms.
What makes these conditions so inadequate? Simple: Even without the merger AT&T was already planning to do most of what the FCC is now "requiring."
"AT&T sold this merger the same way it's tried to sell deals in the past: with a series of commitments that are no more than what it planned to do without a merger," said Free Press Policy Director Matt Wood. "The fiber buildout and broadband speed commitments aren't new at all, considering AT&T's 100-city gigabit-deployment plans announced long ago, and no matter how they're packaged today they are not the result of this merger approval."
The deal unites the nation's third- and fifth-largest pay-TV providers, reducing the number of pay-TV competitors from four to three for nearly a quarter of the country. And as the nation's second-largest home Internet access provider, AT&T "now has new power and incentives to thwart online video competition."
While Wheeler deserves tremendous credit for passing strong Net Neutrality rules and preventing the Comcast deal, he hasn't done enough to actively promote competition for wired and wireless broadband users. He's taking the right tone toward competition, but shouldn't repeat the mistakes of his agency predecessors and leave the job undone.
"This deal," said Wood, "will send yet another signal to Wall Street that harmful mergers are a better business model than actual and substantial infrastructure investment."
And as long as that's the case the mergers will keep coming.