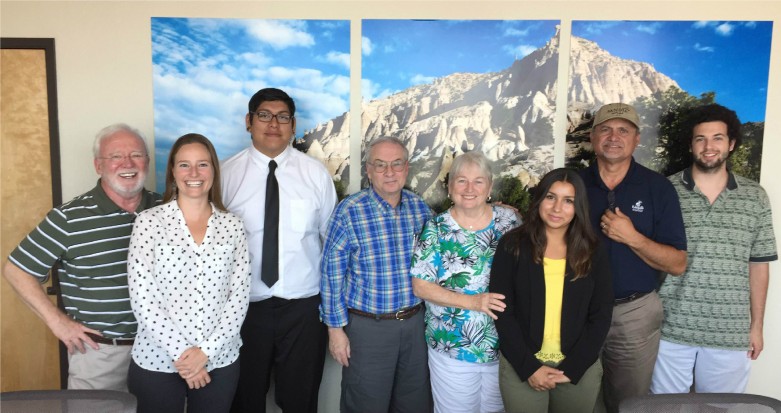 Activists Make Their Mark in Congressional Meetings on Net Neutrality
The fight for real Net Neutrality didn't end on Feb. 26, when the FCC passed its historic rules.
Since then the Free Press Action Fund has partnered with allies like Common Cause, Demand Progress and the Media Action Grassroots Network to organize meetings with members of Congress who are key in the fight to defend these protections. With threats to Net Neutrality coming through several avenues in Congress — most recently in the form of dangerous riders buried in must-pass funding bills — it's crucial that legislators hear from constituents.
This month we organized meetings with more than a dozen offices in 11 states across the country, including California, Minnesota and Texas. In all of these meetings activists talked about how the open Internet is important to them and their communities.
One man, whose primary activism revolves around voting rights, discussed how Net Neutrality helps him get his message heard. A rural resident said that killing Net Neutrality could lead to even slower online speeds in communities that are still struggling with sluggish dial-up Internet access.
Educators talked about how their students — especially low-income ones — need Net Neutrality to access a broad range of information. One activist discussed how the open Internet allows independent media outlets and reporters to gain a foothold online. Another expressed her concerns over how Internet service providers try to block the entry of new competitors.
These meetings are an important and effective way to get the word out about Net Neutrality. They also connect people and show them that engaging with their local congressional offices is not only easy but fun.
Here are a few of the things activists reported as important outcomes:
"I was able to connect with my fellow visitors and potentially open roads to work with them again on local political matters. I feel more able to do something like this in the future, simply because I've done it once already."
"The main thing that I gained from the experience is more willingness/confidence to participate in the democratic process."
"It was a little scary, but I'm really glad I went out. I think that politics and lobbyists make everything seem really far away, but I pass my senator's office every day on the way to work. I should take advantage of that — and I have now. And I will in the future."
Interested in organizing your own in-district meeting? We've got all the info you need right here.
Photo: Free Press Action Fund activists met with the office of Sen. Martin Heinrich in Albuquerque.