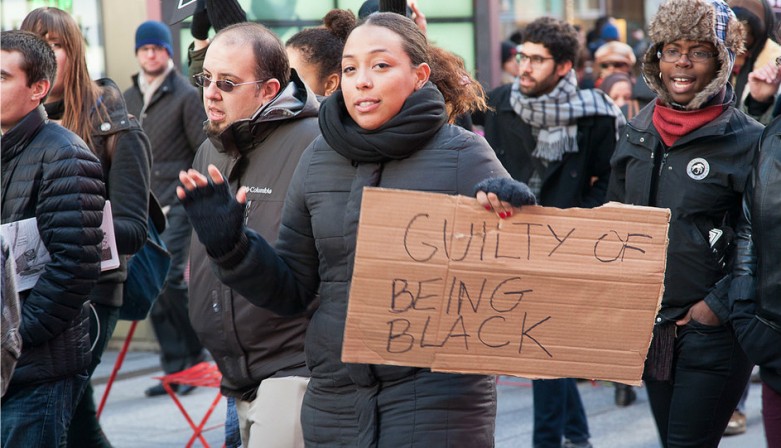 Report: Why Organizers of All Stripes Need to Fight for Digital Rights
Anyone who's watched an online petition or hashtag go viral can testify to the Internet's power to effect change.
A must-read report from our friends at the Center for Media Justice poses a provocative question about this phenomenon: "Is the Internet building power for social change? Or helping maintain the status quo?"
The Digital Culture Shift: From Scale to Power draws on interviews with 22 progressive leaders to come up with some answers. As the graphic below illustrates, these leaders form a diverse group:
The report, produced in partnership with ColorOfChange.org and the think tank Data & Society, considers how and why social change groups use digital strategies, how these approaches strengthen movements­ ­— and how groups perceive the relationship between using digital strategies and fighting for digital rights.
The preface from ColorOfChange founder James Rucker explores the rise of the Black Lives Matter movement — and asserts that Black communities must confront not only police brutality but also the "crisis of misrepresentation." There's an opportunity, Rucker writes, "to use technology to disrupt concentrations of racial and economic power that shape public narratives."
Rucker notes that ColorOfChange, a longtime Free Press ally, has focused on both empowering marginalized groups and protecting the open Internet. But too often, he adds, people and organizations fighting for change "are on one side of the equation, without much of an eye to the other."
Digital Culture Shift seeks to bridge that gap and offers recommendations for both organizers and funders involved in social justice work. And it underscores how critical the fight for digital rights is.
"The Internet is the only platform on which social movements of underrepresented communities can bypass corporate and government gatekeepers to speak for themselves," the report reads. " … The use of the Internet to drive strategies for racial and economic justice remains disconnected from fights to promote and preserve digital rights and access. This separation reduces the effectiveness of each, and weakens overall movement strategies for change."
Indeed, as Free Press has often noted, groups fighting for lasting progress on any front should be part of the battle to protect the Internet. In fact, the fight to secure real Net Neutrality rules at the FCC succeeded because organizers of all kinds were involved.
"The Internet isn't going to be the solution to any problem, but it will be part of the solution to every problem," Free Press President and CEO Craig Aaron says in the report. "The amazing new communications tools at our fingertips can be used to oppress people or liberate them — but if we want liberation, then we must break down the silos between activists and technologists, the grassroots and the netroots, and recognize digital justice as an essential part of our broader struggles."
Check out The Digital Culture Shift: From Scale to Power here.
Original photo by Flickr user Dread Scott