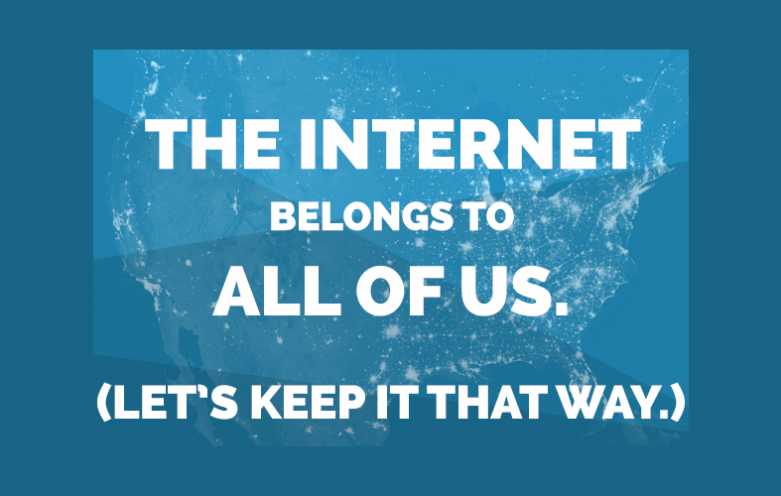 We Need You
It's Giving Tuesday — and your inbox is likely stuffed to the gills with pleas from all of the great organizations you support.
I'm here to urge you to add Free Press to your list.
Well, you might say, I already have my pet causes — why include one more?
But here's the thing: Every single nonprofit out there relies on the open Internet to get its message out — and Free Press has fought for more than 10 years to protect that kind of free speech online. We've faced a barrage of attacks from companies like Comcast, Verizon and AT&T — and scored some remarkable victories.
This year we helped lead the winning fight to secure strong Net Neutrality rules at the FCC. In February the agency enacted tough protections that preserve the Internet's level playing field.
But we knew Comcast and its cronies wouldn't take their defeat lying down. They wasted no time in mounting a legal challenge to the FCC's rules. Oral arguments begin this Friday, and Free Press has intervened in court to fight back.
At the same time, the big telecom companies have unleashed a series of threats in Congress, where their allies are trying to weaken or outright overturn the FCC's rules. Right now these members are working behind closed doors to attach dangerous anti-Net Neutrality riders to a must-pass government funding package — and they're contemplating huge cuts to the FCC's budget that could prevent the agency from protecting consumers. With a budget deadline coming up on Dec. 11, we have less than two weeks to stop Congress from dismantling the FCC's rules.
We know we can win — but we need your help.
If we raise $50,000, a generous donor will kick in an extra $50,000. We've got just $7,000 to go. We don't take money from business, government or political parties, so your support is crucial. Donate today to help us save the Net Neutrality rules all of us fought so hard for. Thank you!