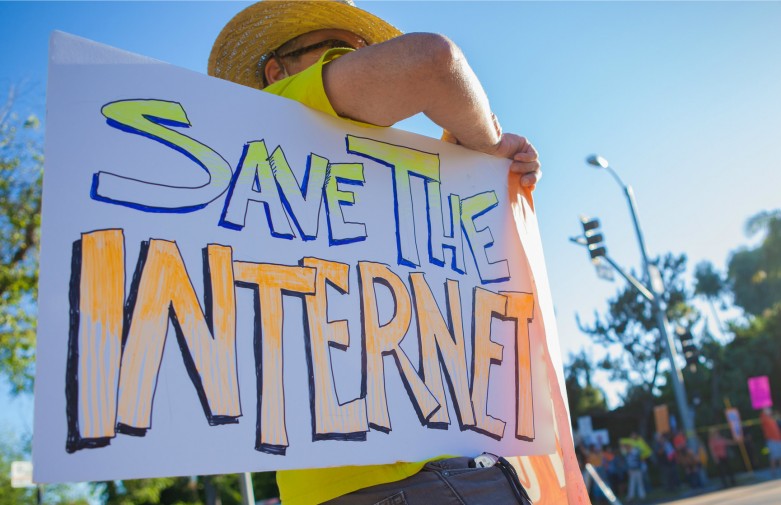 Five Reasons to Give
A generous supporter has pledged to give us $25,000 so we can keep fighting to save Net Neutrality and much more — but only if we raise $25,000 by Dec. 31.
Here are our top five reasons to give to the Free Press Action Fund:
1. We win. This year alone, we secured strong Net Neutrality rules at the FCC and stopped the Comcast-Time Warner Cable merger — protecting Internet users' rights and freedoms, engaging millions in the fight, and putting industry and government opponents on notice.
2. We don't give up. Comcast, Verizon, AT&T and their allies wasted no time in mounting attacks on the FCC's Net Neutrality rules in court, Congress and the press. Charter is now trying to take over Time Warner Cable in yet another toxic mega-merger. We're fighting back hard on all fronts.
3. Your free speech, privacy and rights to connect and communicate are still at risk. Free Press will keep pushing back on threats in Congress — and advocating for solutions that protect everyone's rights.
4. We're independent. Unlike members of Congress and many organizations, we don't take a cent from business, government or political parties — our work is funded solely by individuals and charitable organizations. Every dollar you give will provide crucial support to our campaigns and will help us continue to hold policymakers accountable to the public.
5. We could really use that extra $25,000. We'll never have the resources of our opponents. But the more we raise, the more people we can bring to the fight and the more powerfully we can stand up to the likes of Comcast — and keep winning.
Time is running out: Can we count on you to make your most generous gift today? Every dollar gets us closer to our goal — and ready to start 2016 off at top speed.