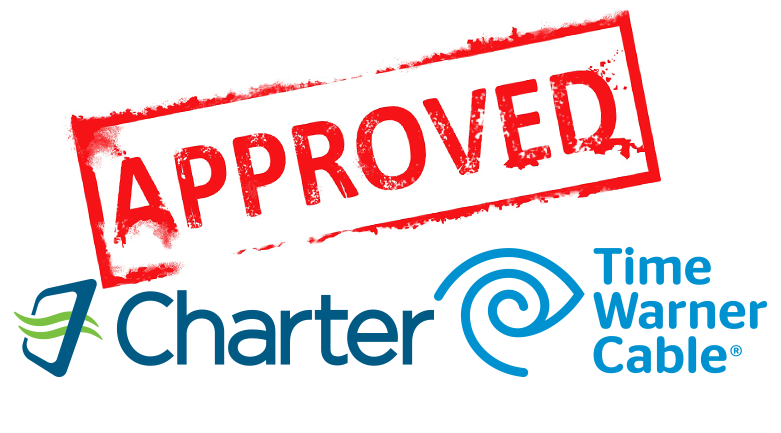 FCC Approves Horrible Merger, Hurting Consumers Nationwide
Bad news: According to several news reports, the FCC has voted to approve the Charter-Time Warner Cable merger.
With Chairman Tom Wheeler at the helm, the agency ignored hundreds of thousands of people who urged it to block this disastrous deal. Instead of standing with the people who use the Internet, he sided with the companies that want to control it.
Here's Where Things Stand:
Charter now rivals Comcast in size. Together the two companies will offer service to nearly 80 percent of U.S. households. In more than half of Charter's territory, customers will have no other real option for bundled broadband and pay-TV services. Without real competition, Charter can charge whatever it wants.
And Charter has to charge more: This deal is saddling it with nearly $27 billion in new debt. To repay that, Charter will have to raise its already steep prices. This merger will hit low-income communities and low-income people of color the hardest, forcing many offline.
Many working families already struggle each month to pay sky-high broadband bills. People will be forced to make hard choices about basic necessities, and getting online will be impossible for far too many.
The FCC attached various conditions to the merger. But know this: No conditions can make this deal OK.
What the Decision Means for Customers Nationwide:
If you're a Time Warner Cable customer, you can say hello to Charter's much higher prices, which currently start at $40/month for the first year of service and jump from there. While it isn't clear when Charter will implement the rate hikes, the company needs to pay off its debt. It will do that by charging customers more.
If you're breathing a sigh of relief because you're not in the Charter-Time Warner Cable orbit, well — don't. Because this merger gives Charter so much market power, it will be able — along with Comcast — to influence what all providers charge for broadband and cable. This means you can expect your already high rates to get even higher. What's more, this deal will have grave impacts for the online video market — hurting consumers seeking to cut the cord.
What's Next:
This deal may be done but Free Press isn't giving up. We won't stop fighting the cable industry until we've got fast, affordable Internet for everyone. That means:
Pushing the FCC to close the digital divide and make broadband more affordable.
Defending Net Neutrality to keep corporate gatekeepers from locking down the Internet.
Fighting arbitrary data caps from companies like Comcast and AT&T.
Lobbying the FCC to boost competition among cable giants.
Supporting efforts to establish municipal broadband networks that connect people at fair prices.
There's no one-size-fits-all solution that will get us all fast, affordable Internet, but we'll keep fighting until we get there.
Please chip in $10 today to fuel the fight.