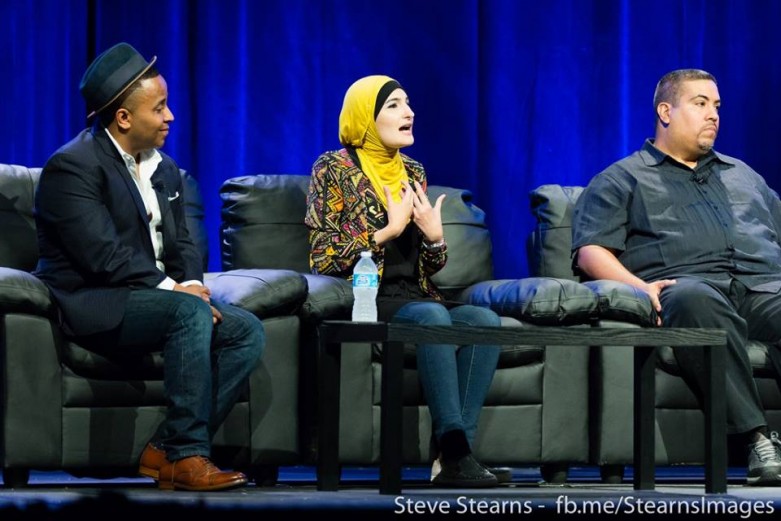 Racial Justice Leaders on the Internet, Black Lives Matter and Mainstream Media's Epic Fails
Friday's roundtable on the digital politics of race was the place to be at Netroots Nation.
Free Press' very own Joseph Torres shared the stage with Malkia Cyril of the Center for Media Justice, Cayden Mak of 18 Million Rising, Autumn Marie of Black Lives Matter, Rashad Robinson of ColorOfChange and Linda Sarsour of MPower, with Samhita Mukhopadhyay of Mic.com serving as moderator. Using the findings in a Center for Media Justice report as a jumping-off point, this keynote event examined how social justice movements use technology to reach wider audiences — and considered whether these strategies build power for long-term change or help maintain the status quo.
Speakers discussed how the open internet has allowed them to tell their own stories in an era in which mainstream media outlets too often misrepresent, overlook or disparage their communities. The media, Torres noted, has always presented people of color as a threat — a tradition that today defines much of the coverage of Black Lives Matter.
If you missed the livestream of this discussion, check out the full video below and share it with your networks. In a time of stark division in our country, it couldn't be more timely.