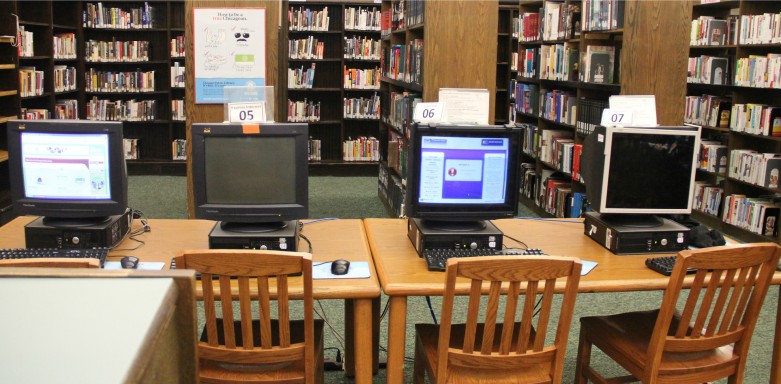 You Can't Debate 'Prosperity' Without Discussing the Digital Divide
Imagine this: You're barely scraping by at your job and you need to look for something that will pay better. But first you need to get more training to boost your prospects, and you're not sure what resources exist in your community. You don't have internet access at home — you can't afford it — so after work you go to the library to use the computers there. But the library closes at 7 and you get off work at 6 and you barely have a chance to log in before it's time to leave.
Maybe you don't need to imagine this scenario. Maybe you're one of the millions of people across the country who are living it. The details vary from person to person and from community to community, but the impact is the same: Without high-speed internet access you're cut off from all kinds of opportunities.
And that's exactly why debate moderator Lester Holt needs to ask Hillary Clinton and Donald Trump how they would help get everyone in America online at affordable prices.
One of the themes the NBC Nightly News anchor chose for tonight's presidential debate is "achieving prosperity." It's a broad category that could go in countless directions. But one thing's for sure: One of the best ways to boost the economy and improve lives is to ensure that everyone is connected.
Free Press is one of 26 advocacy groups that signed on to a letter released today urging all of the debate moderators to ask candidates how they would expand affordable high-speed internet access. "Both candidates have promised major investments in infrastructure development," the letter notes, "and broadband internet should be a part of these plans."
The lack of affordable access has particularly damaging impacts on communities of color, whose broadband-adoption rates lag significantly behind those of white households. What's more, the digital divide only reinforces — and is reinforced by — other forms of inequity in our society.
"Infrastructure investments last for generations," the letter notes, "and voters deserve to know how the presidential candidates will ensure that Americans can use this essential technological tool."
Exactly. Mr. Holt, you're up.
Original photo by Flickr user Daniel X. O'Neil