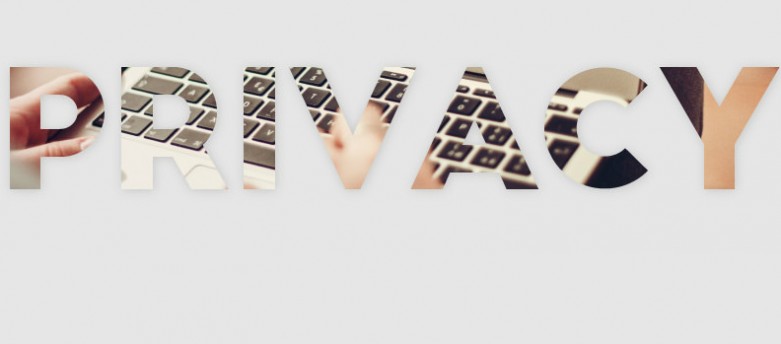 Trump's FCC and FTC Chairs Rush in to Defend Big Telco's Assault on Internet Privacy
It's hard to defend legislation that undermines internet users' essential privacy rights. But that hasn't stopped the broadband industry and its many friends in Washington from trying.
Even amid widespread bipartisan outrage against the congressional resolution Trump signed this week — which rolled back online privacy protections the Obama FCC created in 2016 — Beltway Republicans want you to believe it's a good idea to let AT&T, Comcast and Verizon follow your every move online.
Chief among industry apologists is Trump's FCC chairman, Ajit Pai, who alongside Federal Trade Commission Acting Chair Maureen Ohlhausen penned a mistake-riddled Op-Ed for the Washington Post on Wednesday. They claimed the resolution that struck down strong FCC protections somehow didn't do just that
In reality, that's exactly what Congress and President Trump have done. The anti-privacy resolution eliminated FCC rules requiring an internet service provider to obtain opt-in consent from its customers before selling their private data, like their web-browsing histories, or making use of that information for advertising purposes.
In the absence of these protections, ISPs will be able to work with data brokers to skirt laws specifically designed to protect your health and financial data. They will buy and sell information on your online habits. They'll use their access to literally everything you do online to circumvent longstanding civil rights protections in housing, employment and consumer credit — without your permission or any reliable way to know what's happening.
That's why tens of thousands of people called their members of Congress and urged them to protect internet users' rights by voting no on the resolution.
It's also why there's been a massive public backlash since Trump and the GOP passed it anyway. Stephen Colbert summarized the outrage well when he said on his show that "There is not one person, not one voter of any political stripe anywhere in America, who asked for this."
Yet Pai and Ohlhausen dismiss the public outpouring of anger as the work of a few professional lobbyists and lawyers. Their claim is insulting to the millions of people who are rightly outraged. And these two should know better than to blame "lobbyists," especially since both are D.C. lawyers who once represented the interests of mammoth communications companies (Pai as counsel for Verizon and Ohlhausen as a partner in a high-powered Washington law firm that lists many phone and cable giants among its clients).
Nearly all of the lobbying on the resolution was from companies like AT&T, Comcast and Verizon and their trade groups, including the Internet and Television Association (NCTA). The principal members of Congress behind the resolution, led by Sen. Jeff Flake (R–Arizona) and Rep. Marsha Blackburn (R–Tennessee), count millions of dollars in campaign contributions from these same companies.
Public interest groups and digital rights advocates including Free Press, the American Civil Liberties Union, Color Of Change and the Electronic Frontier Foundation led opposition to the resolution. And the tens of thousands of people who flooded Congress with calls protesting the vote did so of their own volition — it's ridiculous to suggest otherwise.
Pai and Ohlhausen are the ones speaking for lobbyists. These two are mouthing industry talking points when they argue the FCC protections had to go because ISPs were held to a different standard than companies like Google and Facebook.
This is reason to strengthen the laws that apply to everyone — not to toss out the good rules we had. But Pai and Ohlhausen pretend otherwise. They claim we need to cut down all of the privacy protections the FCC had crafted because they didn't apply to every company. They add that if some corporations are exploiting you already, the best way to fix that is to let all of them exploit you equally.
Indeed, nothing in Pai and Ohlhausen's commentary holds up to scrutiny. That's because they're on the wrong side of this issue both in fact and spirit. Nearly everyone believes that internet users, and not their ISPs, should have control over their personal data, which travels over a network they pay for. Even Pai and Ohlhausen's pledge to craft new consumer-privacy protections — to replace what they've helped repeal — offers little comfort to anyone familiar with their corporate-friendly pedigrees. But they're arguing that they need to get rid of Net Neutrality protections to protect your online privacy.
The public's support for the FCC's privacy protections is real — as is its support for the Net Neutrality protections put in place in 2015.  Don't believe Pai and Ohlhausen's efforts to downplay the level of public engagement on these issues. The Trump Congress and Trump FCC do plan to undermine the rights of internet users across the board.
These rights aren't a zero-sum game. And despite the misleading legal arguments and bankrupt ideas of Pai and Ohlhausen, we don't have to surrender our rights to an open internet and affordable broadband connections to have online privacy, or vice versa. They pit these rights and freedoms against each other because they're trying to undermine all of them.
Original photo by Flickr user Perspecsys Photos