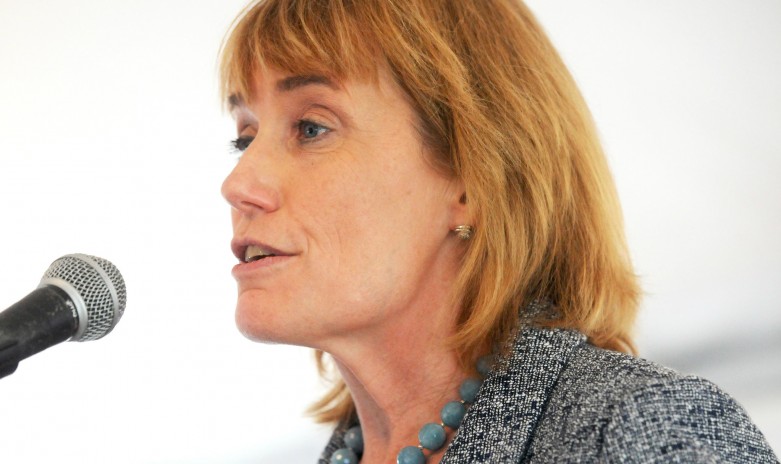 25 Percent of the Senate Speaks Out for Real Net Neutrality
It's been a good couple of days for Net Neutrality.
Trump and FCC Chairman Ajit Pai have been ramping up their attack on the open internet, but we've been ramping up our defense. Activists around the country are mobilizing, pro-Net Neutrality comments are flooding in and John Oliver skewered Pai's proposal on his show on Sunday.
Meanwhile, our champions in Congress are standing with us: In the past two days, a full quarter of the Senate has signed on to a series of powerful letters calling out Chairman Pai on his terrible plan to scrap the Net Neutrality rules.
On May 8, Sens. Maggie Hassan (D–New Hampshire, pictured) and Maria Cantwell (D–Washington) wrote a letter with more than a dozen women senators to express their grave concerns with Pai's proposal.
"Net neutrality is particularly important to women," they note, especially for women-owned businesses striving to compete on a level playing field and women organizers seeking to create positive change in their communities.
Sen. Ed Markey (D–Massachusetts) and Minority Leader Chuck Schumer (D–New York) released a separate letter on May 9 along with several other colleagues that also opposes the Trump administration's plan to gut Net Neutrality protections.
"Just a few years ago, four million voices told the FCC that both our economy and the free expression of ideas depend on the open internet," the letter reads. "The same holds true today."
Original photo by Flickr user AMPed NH