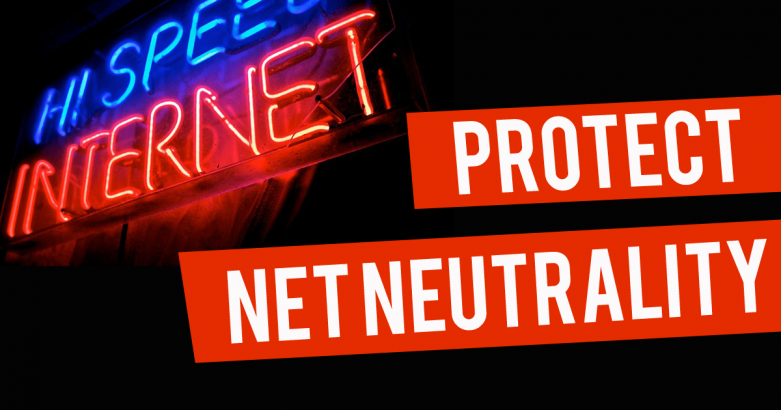 Five Top Threats to Your Rights to Connect and Communicate in the Trump Era
The Trump administration, the FCC, Congress and greedy companies are attacking people's rights to connect and communicate so relentlessly that staying on top of everything that's happening can feel like an impossible task. That's why we've put together this handy list of five of the biggest threats people are facing:
The FCC's scheme to kill Net Neutrality. Chairman Ajit Pai's plan to destroy the FCC's Net Neutrality rules is advancing fast. It doesn't matter to Pai that people depend on the open internet to find jobs, pursue educational opportunities and fight for justice — and he doesn't care about the communities that will suffer if the rules are overturned. He's lying nonstop to sell his plan — and ignoring the overwhelming public support for preserving these protections.


Anti-Net Neutrality legislation. Once Trump took office, some members of Congress wasted no time in drafting bills that would undermine the open internet. And guess what? Most of these lawmakers receive loads of cash from the same companies trying to roll back the Net Neutrality rules. As the saying goes, just "follow the money".


Mega media mergers: The pro-Trump Sinclair Broadcast Group — a racist and Islamophobic propaganda machine — is trying to take over Tribune Media and control local TV stations reaching 72 percent of U.S. households. Chairman Pai is changing the FCC's rules to ram this deal through. Trump TV: too big to fail?


Local news crisis: Runaway media consolidation has decimated local news coverage, depriving communities of vital news and information. The result? Important stories aren't being told and people's most pressing problems aren't being addressed. 


Lies, lies and more lies: The proliferation of fake news — which Trump embraces — is making it hard to get the truth out about these attacks on our rights to connect and communicate, what's at stake and what we can do about it. Seriously: enough.
When people's rights are under threat, our ability to organize in our communities, speak freely and build a functioning democracy all hang in the balance.
But there's reason for hope: Thanks to the generosity of Free Press members, we're mobilizing more people than ever before to stand up for internet freedom, press freedom and racial justice — and to help us fix the local news crisis. Check out our 2017 Fall Impact Report to learn what member donations have helped us accomplish so far this year.
And because we don't take a cent from business, government or political parties, contributions from individuals help us stay independent. To chip in $5 or more today, please click here. Thank you.