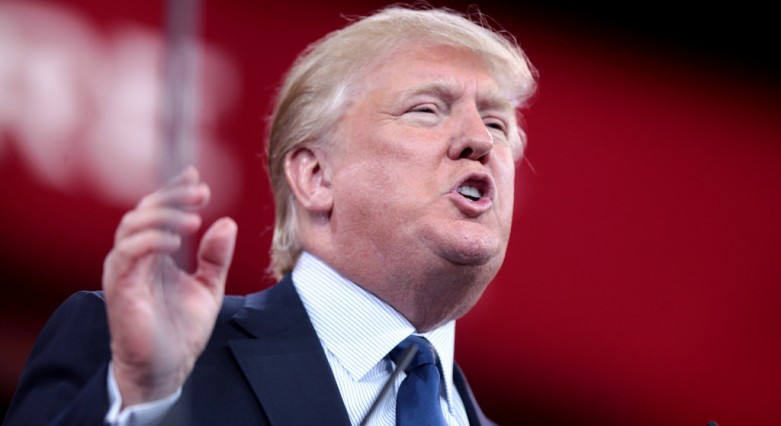 The Government Should Block the AT&T-Time Warner Deal -- But Not Because Trump Hates CNN
AT&T's plan to take over Time Warner has hit a snag at the Justice Department.
According to press reports, top DoJ officials have told AT&T executives that they may need to divest Time Warner's Turner Networks — including CNN — for the regulator to approve AT&T's multibillion-dollar acquisition of the media giant.
Some of those reports also suggest that dumping DIRECTV, AT&T's recently acquired satellite pay-TV platform, might also be a route to approval.
Still, speculation is rife that the DoJ is putting the brakes on the merger at the behest of President Trump, a fierce critic of CNN, which has pulled few punches in covering his administration.
In 2016, Trump made a campaign pledge to reject the AT&T deal if elected president. "It's too much concentration of power in the hands of too few," he said in a speech just two weeks before the general election.
And for once Trump was telling the truth. The $85-billion deal, combining the nation's largest phone, internet and pay-TV provider with an entertainment-and-news colossus whose holdings include CNN, HBO, TBS, TNT and Warner Bros. Studios, would be one of the biggest media mergers ever. The resulting enterprise would have an approximate market value of $300 billion. That's nearly three times the value of Comcast after it bought the mammoth NBCUniversal in 2011.
Trump's First Amendment Gamble
Trump would be dead wrong, however, to pull the levers of government to force more favorable coverage from CNN.
He may be gambling that the way to a Trump-friendly CNN is through the bank accounts of its executives. And it's true that the merger could deliver a sizable payout to top CNN executives. For his part Time Warner CEO Jeff Bewkes could earn nearly $400 million by exercising his stock options at the close of the deal.
It's easy to imagine such a cynical ploy from a president who sees news organizations as the "enemy of the American people," and who routinely singles out CNN as a purveyor of "fake news" — a label he slaps on any reporting that criticizes his administration.
But the government shouldn't penalize a network for its coverage. The DoJ is supposed to vet the deal for violations of antitrust laws. That's it. The top antitrust enforcer at the DoJ is Trump appointee Makan Delrahim, who's flipped from seeing no obstacles for the deal's approval to now questioning the conglomerated structure of the proposed merger.
These could be valid and welcome attempts, based on solid antitrust analysis, to address the harms of so-called "vertical" mergers. In short, it's dangerous to have too much media content under the same roof as a nationwide video-distribution platform like AT&T. It would be surprising to see this kind of antitrust analysis from a Republican administration when recent Republican administrations have been all too happy to wave such mergers through.
But there's another metric regulators should use to evaluate monopoly harms: a merger's impact on real people, especially low-income households and communities of color.
If approved, the Time Warner takeover would saddle AT&T with a whopping debt load estimated at $187 billion. AT&T took on tens of billions of dollars in debt in 2015 when it completed its $69-billion takeover of DIRECTV, a move that soon led to price increases for DIRECTV and AT&T broadband customers.
There's every reason to believe that similar rate hikes would follow AT&T's acquisition of Time Warner. While these companies are busy denying this outcome, they're ignoring some fundamental math here.
AT&T would need to regularly pay interest to service its massive debt. The telecommunications giant doesn't print cash; it bills customers. To pay down its interest, AT&T would have to hike prices.
It's likely those cost increases would occur in its consumer-product businesses, including broadband, where the company faces little to no real competition.
It could also raise the rates it charges and restrict the offerings it makes to other cable distributors that carry channels like HBO and — if it ends up owning it — CNN, limiting what people can view and generating new costs that would be passed along to pay-TV subscribers everywhere.
Media Monopolies Harm Real People
This trickle-down of higher prices would be felt not in the boardroom but in the living room, where working families are already struggling to keep up with the high costs of internet, wireless services and pay-TV.
Higher prices would put internet access further out of reach of the more than 30 million adults in this country who are stuck on the wrong side of the digital divide.
According to U.S. Census data, this gap is most pronounced in Black and Latinx communities. People already suffering from generations of systemic racism are disadvantaged further by lack of access to the educational and work opportunities that are at the fingertips of those with high-speed connections.
The reality is that — no matter what AT&T claims — these mergers aren't about providing better, more affordable services to more people. They're about increasing a company's control while padding the pockets of shareholders.
Rather than interfere with a news organization's First Amendment rights, the DoJ must focus on whether this deal's alleged benefits outweigh the serious antitrust concerns.
There's no doubt that handing Time Warner to a monopoly-minded AT&T would harm everyday Americans. People want cheap, reliable and fast connections to the open internet. We also need a competitive choice of providers — not a few bloated companies controlling access to both the internet and the content that flows across it.
These are the reasons to oppose AT&T's Time Warner takeover. Punishing CNN for trying to hold the Trump administration accountable isn't one of them.