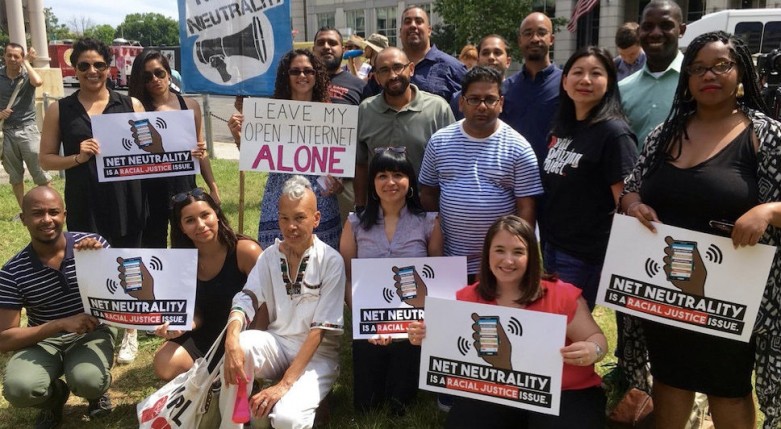 We Need You
It's been one year since the presidential election upended the political climate.
While we were all still in shock last November, we sent our activists an email that said this:
Donald Trump's victory poses a serious and immediate threat to our friends and families, our loved ones and neighbors. ...

We must stand with people who are living in fear and support the social movements leading the struggle for equity and justice.

We started Free Press to fight for your rights to connect and communicate — and that's what we intend to do.
We didn't know exactly how bad things would get, but we knew we had to do three things: resist, rethink and rebuild.
Our dynamic new report shows what that's looked like — and the power we're building — thanks to our activists, allies and supporters.
But our work isn't done. The threats are coming faster every day. Net Neutrality, free speech, journalism, dissenting voices — and the truth itself — are all under attack.
What happens in the next six weeks won't be the last word on these issues — far from it. But how we respond in this moment — telling the story of what's happening, raising the political stakes for policymakers, preparing airtight legal cases if and when we sue — really does matter. And we can't do any of it without contributions from people like you.
It's a great time to support our work: A generous donor will match every dollar you give up to $50,000 by Dec. 31. Please consider chipping in today. Thank you!
Photo: Free Press staffers gather with allies outside the FCC in May. Credit: Maria Merkulova.