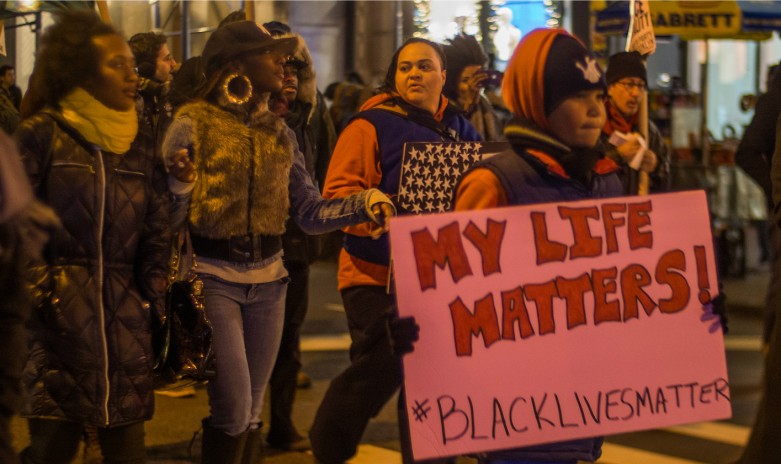 More Black Men Have Been Killed. Here's What I'm Doing to Fight Back
Gregory Frazier. Tyre King. Terrence Crutcher. Keith Lamont Scott.
My heart is heavy. More black men have been killed at the hands of police officers. I have been sick to my stomach and have been up late nights thinking when will change come? And — more importantly — what am I doing to bring forth a solution?
I get angry. And then I use the very platform from which I get my news to share these breaking stories on social media. When asked, I'll sign petitions urging authorities to bring the police officers who have committed these crimes to justice. I share these petitions and ask others to sign. Protecting the open internet is important to me because it allows me to be an activist during these difficult times.
Many of these deaths stem from institutional or systemic racism. When our justice system is lenient on a young white college rapist like Brock Turner for fear that a harsh sentence will ruin his life but doesn't indict a police officer for killing a young black man for stealing several boxes of cigarillos, the injustice is clear. And when our media portray underserved communities of color as being less than and feed into the stereotypes law enforcement uses to justify the murders of black men and women, the injustice is clear.
For change to come, we need to break down those institutions and systems and replace them with ones dedicated to bringing about racial equity in America.
I'm learning that there are a lot of things I can do to fight for racial equity and racial justice. For starters, I'm writing this piece. Getting my message out is a way of bringing about awareness on these issues and hopefully inspiring others to get involved so we can all stand on the right side of justice.
Here's what you can do:
Get informed: Research is key. Read up on what's happening in the world, how these issues are impacting your community and how your local and state officials are addressing them.
Take action: There are so many organizations out there that need our support like Black Lives Matter, the Center for Media Justice, Color Of Change and the organization I work for, Free Press. Attend meetings and rallies calling for action. Write a letter to the editor. And call your local and state representatives to tell them that racial inequities are unacceptable and that they must do what's right because your vote does matter.
Tell stories: See something, say something! We're all potential journalists with phones that allow us to capture moments of injustice. Know your rights and be safe at all times.
Breaking down institutional racism means fighting for policies that protect communities of color from being discriminated against — or worse. We need policies that will foster a system where police officers are thoroughly prescreened, trained and evaluated at various points in their careers. We shouldn't live in a world where the color of a person's skin drives fear into officers and prompts them to use lethal force.
And when that does happen, we need policies that will hold law enforcement accountable. We must call out the media whenever they tell stories that put communities of color in an unfavorable light, perpetuate stereotypes, and fuel hatred and racism.
I'm angry. But I'm also hopeful that when enough of us come together we will be a force to be reckoned with and we will be standing on the right side of history. Change will come.
Original photo by Flickr user Ella