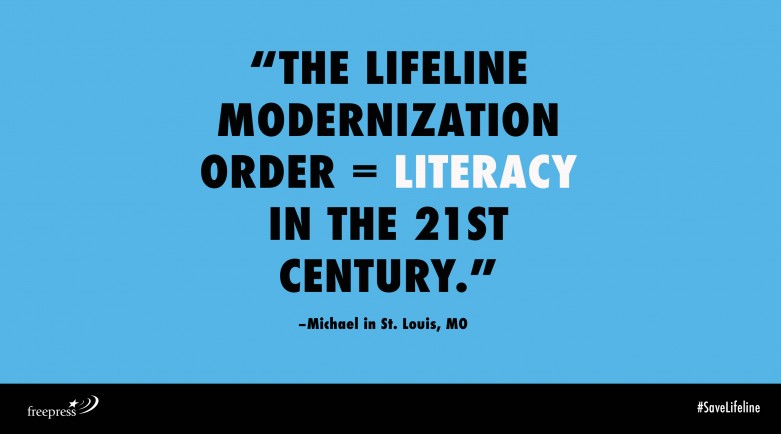 Dear Ajit Pai: The People Have Spoken
Thirty years ago, the FCC created the Lifeline program to make telecommunications more affordable for all. Now Trump's FCC chairman, Ajit Pai, wants to turn back the clock.
Pai has taken steps to limit the Lifeline Modernization Order, jeopardizing opportunities for millions of low- and fixed-income households to connect to the internet. The effects are particularly devastating for the disabled, the elderly, black and brown communities and rural areas.
Thanks to the backlash from nearly 40 advocacy groups — including Free Press — Pai recently invited public comments on his actions. This is where YOU have shown up in a big way.
Free Press members have contributed 13,000 comments so far, and they're still rolling in. The deadline to push Pai to reverse his decision is this Thursday, so be sure to send us your comment by 3 p.m. EDT tomorrow.
Tell Chairman Pai to act without delay to close the digital divide — and check out a few of our favorite comments: