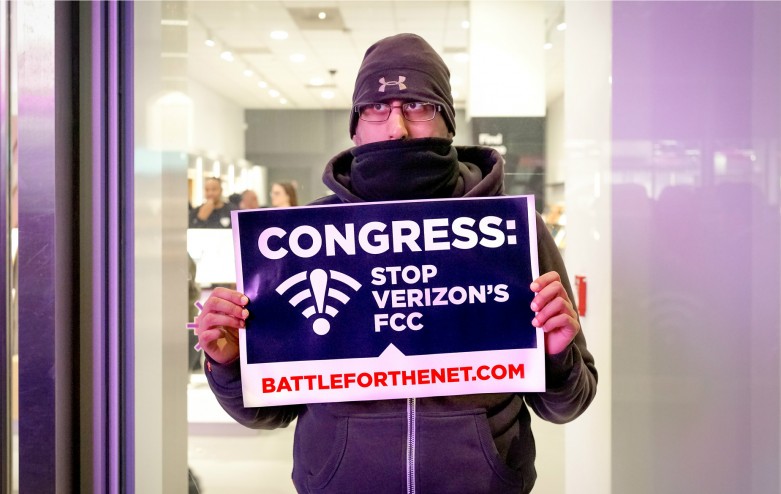 Net Neutrality Activists Lobby Congress at 'Be a Hero' Events
Since the Trump FCC voted to kill Net Neutrality last December, public support for the free and open internet has grown in strength and size. The amazing momentum was on full display at the "Be a Hero" events held in Louisiana on Jan. 30 and then yesterday in Alaska, Colorado and Nevada.
The goal of these events, which were held outside local congressional offices, was to secure the final vote needed to pass a Senate resolution to restore the Net Neutrality rules.
Thursday's events were driven by Team Internet — the volunteer-led organizing campaign Free Press Action Fund launched alongside Demand Progress and Fight for the Future last summer. This remarkable grassroots movement is made up of hundreds of thousands of relentless activists from across the country.
Here are some inspiring snapshots of some of the people who are standing strong in the fight for Net Neutrality:
From the crowd that gathered in Las Vegas asking Sen. Dean Heller to be a hero ...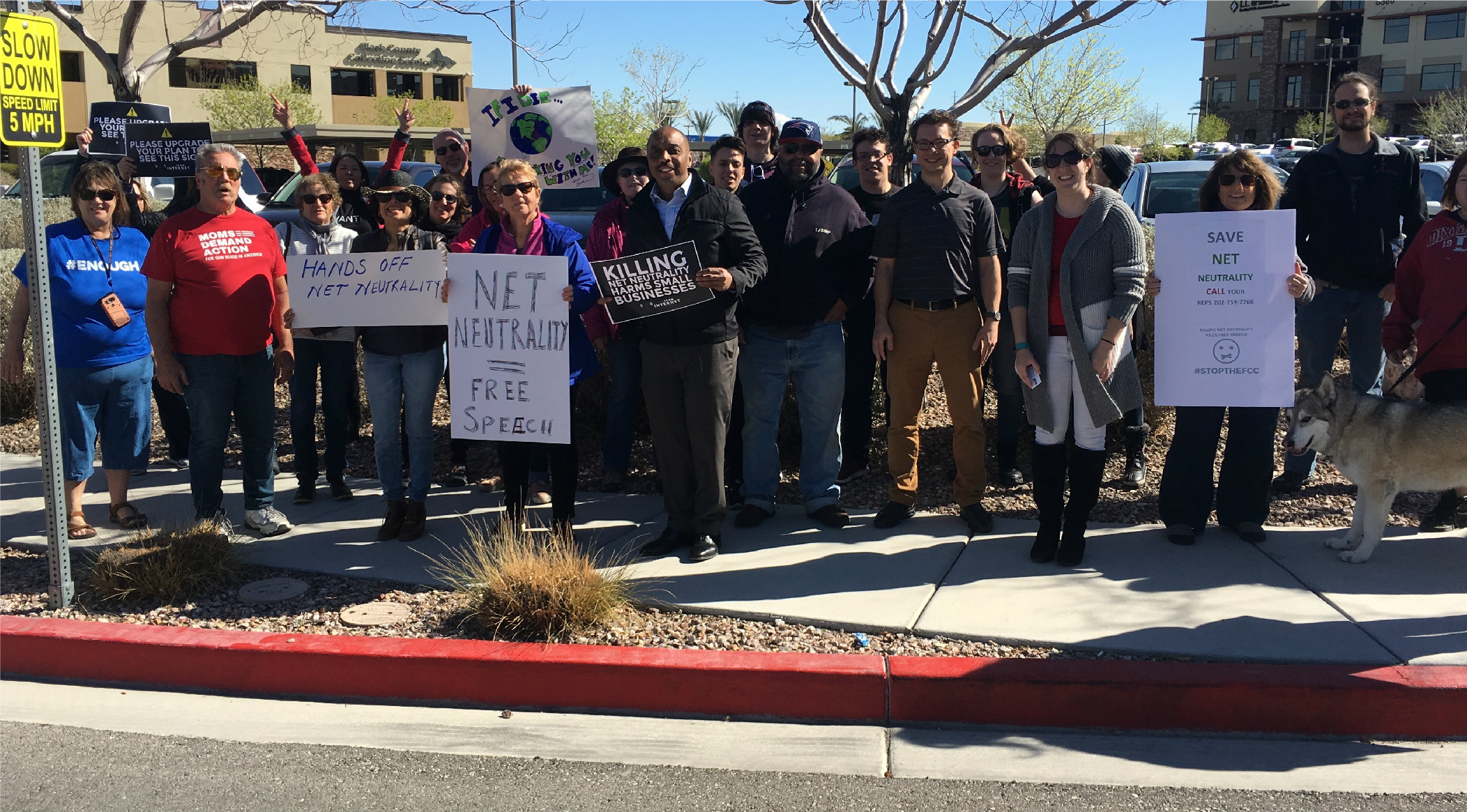 … and the passionate Denver constituents asking Sen. Cory Gardner for #OneMoreVote ...
… to the Colorado Springs residents fighting as part of Team Internet ...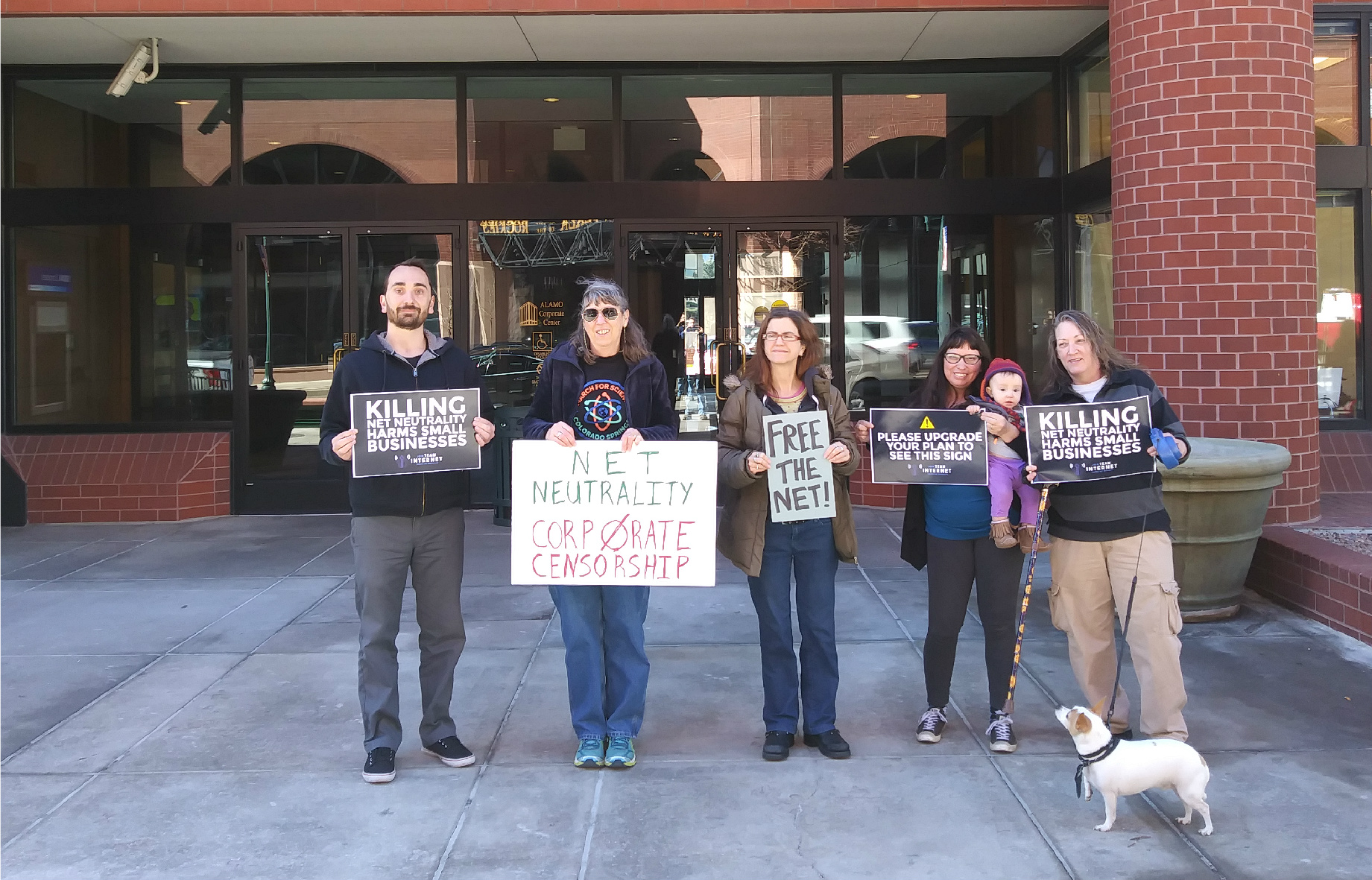 … to the Anchorage activists telling Sen. Lisa Murkowski how much they love #NetNeutrality ...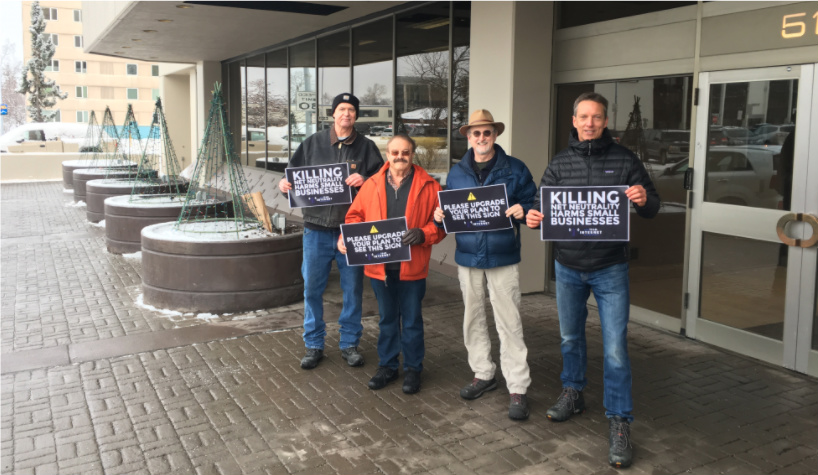 … to the activists stopping traffic in Louisiana, people are fighting to save the internet they love.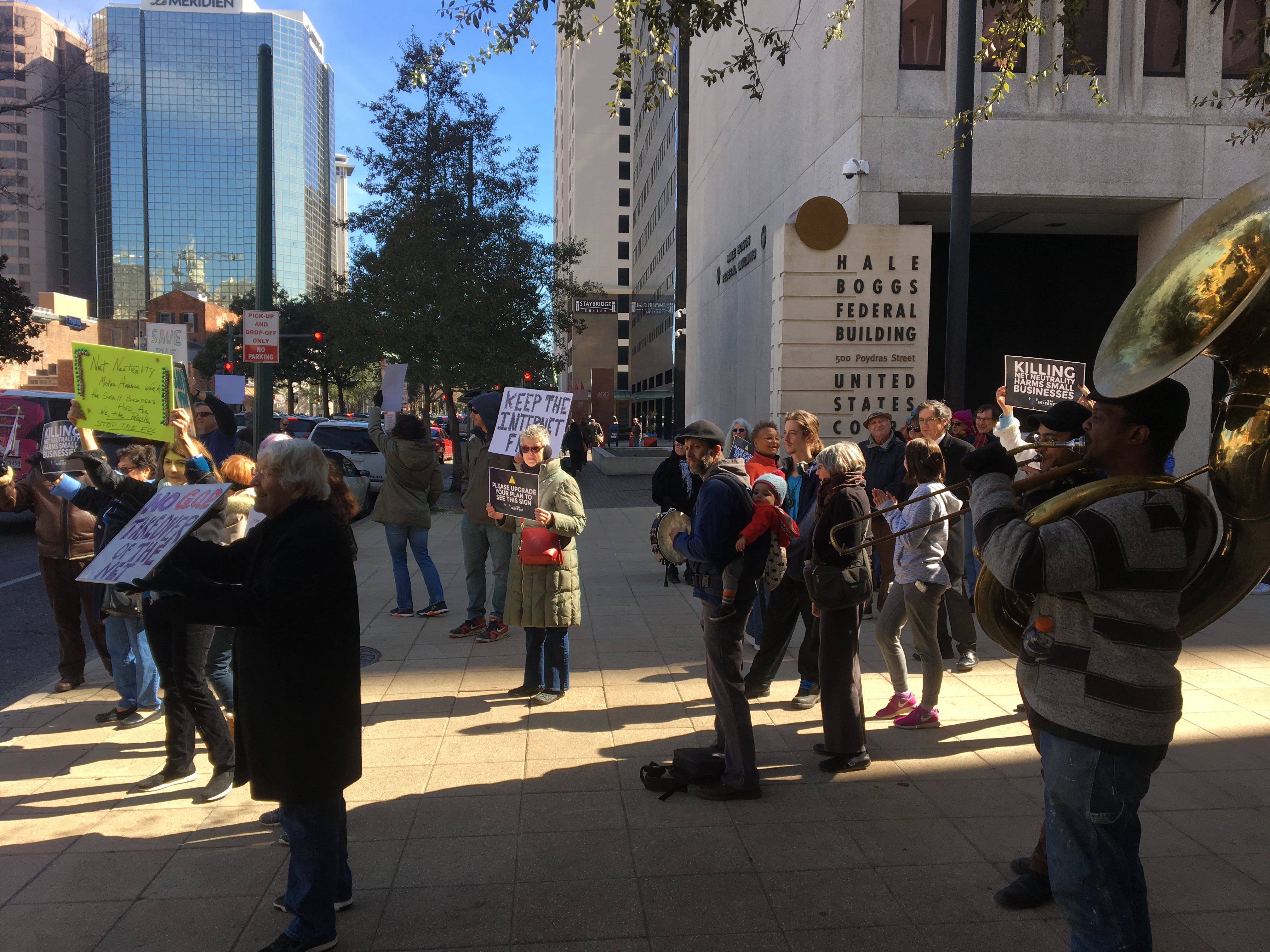 The fight to pass the Senate resolution ramps up on Tues., Feb. 27, when we'll be holding events outside congressional offices across the country. RSVP to attend an event at your local congressional office today.
Don't see an event near you? Set one up via our user-friendly form and we'll put it on the map so people in your area can go with you.